The New York Yankees went 99-52 in 1953 and coasted to their fifth straight pennant. The Cleveland Indians ended 2nd for the third year in-a-row, 8 1/2 games behind the Yankees. The Yankees faced the Brooklyn Dodgers who won a club record 105 games.
The Bronx Bombers showed their power winning the opener and in Game 2, Billy Martin tied the game in the 7th inning with a homer, and won as Mickey Mantle hit a game winning 2-run homer in the 8th.
The Dodgers won game three on Roy Campanella's HR and evened the series as Duke Snider drove in 4 runs with two doubles and a homer in Game 4.
Game 5, the New York Yankees exploded for 4 more home runs including a grand-slam by Mickey Mantle. The Yankees took the final game on Billy Martin's game winning single in the last of the ninth, it was Billy 12th hit, a new record for a six game series. Martin batted .500 for the series. The series victory for manager Casey Stengel's New York Yankees was their 5th consecutive World Championship. baseballhistorian.com
To read newspaper clippings, click on twice, waiting between clicks
Opening Day Lineups 1953 World Series
Brooklyn Dodgers:
Junior Gilliam 2B (.278)... Pee Wee Reese SS (.271)... Duke Snider CF (.336)... Jackie Robinson LF (.329)... Roy Campanella C (.312)... Gil Hodges 1B (.302)... Carl Furillo RF (.344)... Billy Cox 3B (.291) Carl Erskine P (20-6)
New York Yankees:
Gil McDougald 3B (.285)... Joe Collins 1B (.269)... Hank Bauer RF (.304)... Yogi Berra C (.297)... MIckey Mantle CF (.295)... Gene Woodling LF (.306)... Billy Martin 2B (.257)... Phil Rizzuto SS (.271)... Allie Reynolds P (13-7)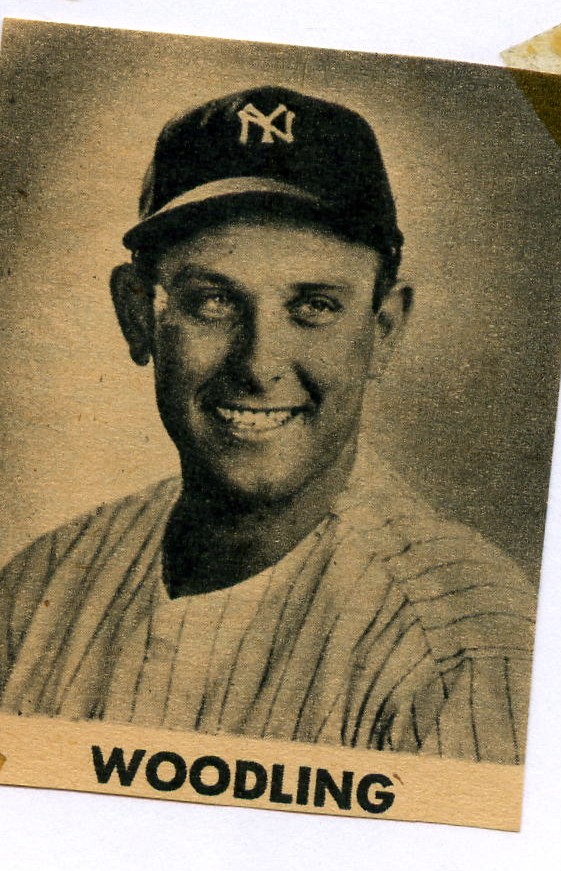 Duke Snider