On November 12, 1886 in the first professional trade ever of reserved players St. Louis traded fancy fielding outfielder Hugh Nicol, a veteran of five major league seasons, to the Cincinnati Reds for Honest Jack Boyle, a catcher who played just one pro game.

Note: in this era St Louis and Cincinnati were in a former recognized major league, the American Association.

Hugh Nicol played in the majors from 1881-1890 and batted .235 in his career with 813 hits in 3465 at bats spanning 888 games. He had 91 doubles, 29 triples and 5 homers, scored 631 runs, 135 RBIs, walked 337 times and struckout just 88 times.

Jack Boyle posted a .253 career batting average, with 1,067 hits in 4222 at bats, 137 doubles, 53 triples, 24 homers, 668 runs, 528 RBIs, 328 walks and 233 strikeouts. Boyle played with various teams from 1886-1898.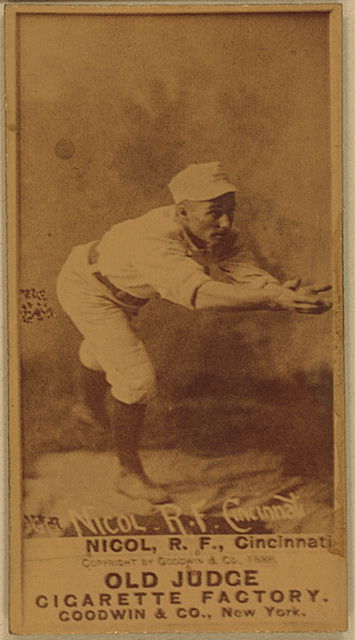 Hugh Nicol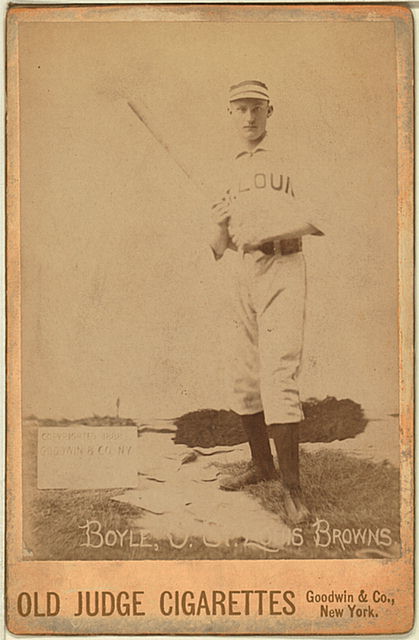 Honest Jack Boyle