Special Type of Mud discovered by Lena Blackburne
Players, especially pitchers and catchers, can give credit to Lena Blackburne for discovering a variety of mud in the Delaware Valley that when rubbed on baseballs removes gloss without discoloring or harming the balls. And, umpires to this day still rub it on baseballs before games.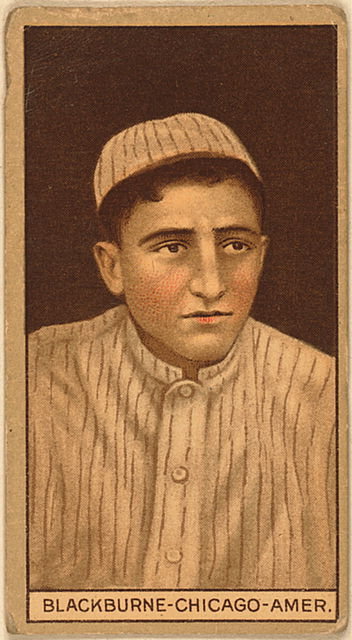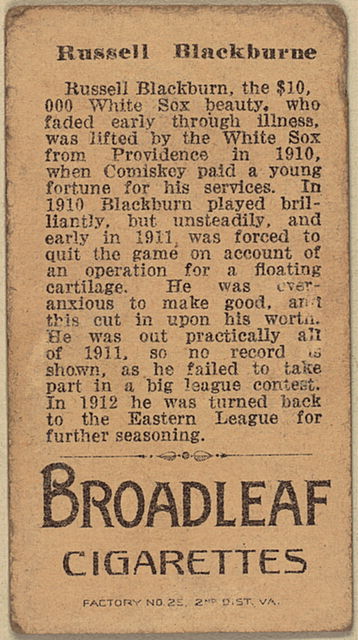 A major league shortstop, third baseman, manager, coach and scout Russell Blackburne played six of his eight seasons with the Chicago White Sox. He also managed then in 1928 and 1929.
After playing in 1919 Lena Blackburne managed in the minors and piloted the Kansas City team to a Junior World Series in 1923. He returned to the majors as the White Sox manager for two seasons, 1928 a sixth place finish and a seventh place finish in 1929.
Later he was a coach for the White Sox, the St Louis Browns and the Phil A's and much later a scout.
An aggressive, intelligent playing shortstop, Lena Blackburne played during the Dead Ball Era of the early part of the 1900s. A standout amateur player in Philadelphia he worked his way up to the Chicago White Sox in 1910 and was the first player to get a hit in brand-new Comiskey Park in Chicago (July 1, 1910). The 5 ft 10.5 inch, 160-pound Russ Blackburne also went by the nickname of Slats. Baseball Players
For complete stats of all baseball players, please see Players section on our home page
For loads of fun reading, type in Yankees, Cardinals, Pirates, Red Sox, Cubs or all other teams in our Search on the home page